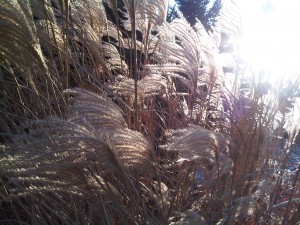 Expectation, it is a harsh word in my mind. In fact, the thought of writing about expectations in life and art was almost too much for me to want to write about.  I started to think about what are my expectations on writing about expectations! What if what we expect is not what we want or seeking? Where do all of our expectations in life come from? It can be from past experience, our upbringing, or even what we had envisioned or dreamed for ourselves.
How does art play into this? Well, as the artist, which in my mind we all are because we create every day of our lives. What to wear, how to behave, what to say and how we say it. Living life is the ultimate creative act. And when one stares at the blank canvas of life it is easy to fill in the void with "should" and "should-not's." In fact, it is so easy but we continue to do it cycling around the same expectations we have for ourselves and others. There is nothing, more detrimental to my work as an artist when I look at my work or life through the lens of limitation and attachment to a particular outcome. 
As an artist I have learned that it is the journey that is most important not the destination. When I first started taking lessons I would work so hard at making things look "realistic," the more I tried the less it looked like anything my heart would have wanted.  Even the acclaimed artist Georgia O'Keefe had to work through self-imposed expectations.  "I was taught to paint like other people and I knew that I'd never paint as well as the person I'd been taught to paint like. There was no reason for me to attempt to do it any better. I hadn't been taught any way of my own."
To be on one's own is a spiritual journey, the path of the artist. To spend more time dwelling within more than anywhere else. When looking at the world from this place there is a softness and suppleness. The edges in life are smoother and more sublime. There is less energy expended on what is expected and more time to be oneself. One's true self.
So, my advice to self is to create a life that feels like a fit with who I really am. Less about accomplishment and ambition and more about meaning. Ordinary, everyday kind of meaning that takes on the slower natural rhythm of daily life. Being kinder to myself, making time for play and most importantly letting go.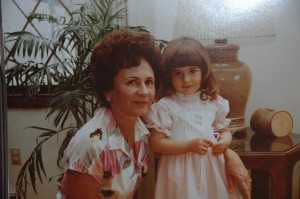 I have been thinking about legacy lately and what we leave to our children or the people in our lives. We create legacy on a daily basis. In fact our life is our legacy. Art can be a way we can share a piece of who we are and what is important to us.  It holds an energy or charge to it that when gifted to another encompasses the love or thought that we have for someone else.  When we introduce someone to the arts it is like gifting them with the potential for their creativity to grow and thrive. I cannot think of a greater gift.
When I think of who supported my artistic path I think of my grandmother, an artist in her own right even though she probably wouldn't  have considered herself one. She was a piano teacher who taught the neighborhood children and later in life she dabbled in oil painting. It was not the art she created that made her an artist but the beauty she found in the world and grace that she bestowed on to others.
To teach is to show, a showing is a revelation of more than we see with our eyes. It is what lies just beneath the surface. Art can do this and so can a mentor. The way we speak to someone, the glance of encouragement, or just a simple complement.  Can be all that someone needs to be comfortable in expressing oneself. Expressing oneself in the arts can be where our true nature shines.
So, tonight when my daughter asked me to hold her hand as she fell asleep I thought of my role now as her guide. To share with her the beauty that was once shown to me and how to express that to others. She may be a painter, or a writer, but most importantly a really good person that will one day continue a legacy of expressing her true self.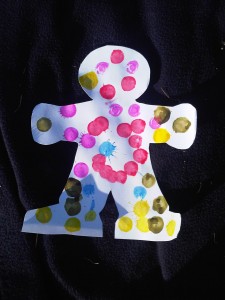 Recently, at my daughter's preschool they had a copy of Dr. Seuss' s book "My Many Colored Days", by Dr. Seuss.  In Seuss's classic rhyming way it brilliantly describes each day in terms of a particular color which is in turn associated with a specific emotion.They were teaching the three year olds in the group about recognizing feelings in a language they can relate to-Color! Have you ever felt that you have been taken in by a painting and truly felt it's presence. It's almost as if you step inside the feeling of the artist. A feeling that may have been fleeting yet captured in an instant within a painting. Making it a piece of an experience. A feeling frozen in time.
 We have all had those "blue," days but we have hopefully had more of the bright"yellow" ones too. Because, we are all "feeling" beings and color can help us best express those feelings. Art can take us in and can make us feel through color. As an artist, I intuitively choose colors that express how I feel. I love the freedom of using color in such a way that is spontaneous but in the end relays a particular mood. What is important is that the underlying feeling of what I want to express is conveyed verses the actual representation.Yet, it is not through mulling it over that I get to the color that I am looking for. It is usually comes from that deep quiet place that bubbles up from within.
We have all had those feelings of being "Choked up," when describing the tears that try to surface when we least expect it. This is when we are taken up by a moment that takes us off guard. I cannot think of a better way to feel then through paint. Paint can be the medium for our tears to flow forth. It can be the way we feel again if we have been suppressing feelings or putting them aside. The time can be dedicated for you as the painter to be present and just wait for what feelings arise. So, I will continue to paint my many colored days and in classic Dr. Seuss style,"it all turns out all right, you see. And I go back to being me."